05 July 2017
NEW PASSENGER TERMINAL OPENING AT LIMASSOL, CYPRUS PORT
Limassol, Cyprus, 5th July 2017: A new modern terminal designed to accommodate the largest operating cruise vessels, is scheduled to open in the summer at DP World Limassol port. The new terminal consists of seven pods with an internal area of 7,000 square meters. Along with 24-hour availability the terminal offers integrated services including Home Call and Day Call handling capability, ensuring an improved customer experience.
DP world Limassol has a draft of up to 11 metres (tide free) and three 400 metre berths that can accommodate cruise vessels. It is third addition to the cruise terminal portfolio that DP World operates globally, after cruise terminal operations in Mina Rashid, Dubai and Quinquela Martin, Argentina.
Limassol is one of the major destinations in the Mediterranean for the cruise industry with the opportunity to be the first port of call for cruise lines after transiting the Suez Canal. The terminal offers fast turnaround times for connections to both Larnaca and Paphos international airports. With favourable weather conditions throughout the year, cultural heritage, excursions and events all through, Cyprus and Limassol present the opportunity for a memorable experience.
Charles Meaby, General Manager, DP World Limassol commented: "With the opening of this new terminal, all our visitors will enjoy an even more impressive welcome. DP World Limassol continues to promote the development of tourism in Cyprus and driving economic benefits for the local and national economy".
Mr. Meaby continued, "This is an exciting time for Limassol and Cyprus and DP World Limassol is focused on delivering a long-term legacy creating employment opportunities and helping Limassol reach its potential of becoming a fully-serviced home port for cruise ships".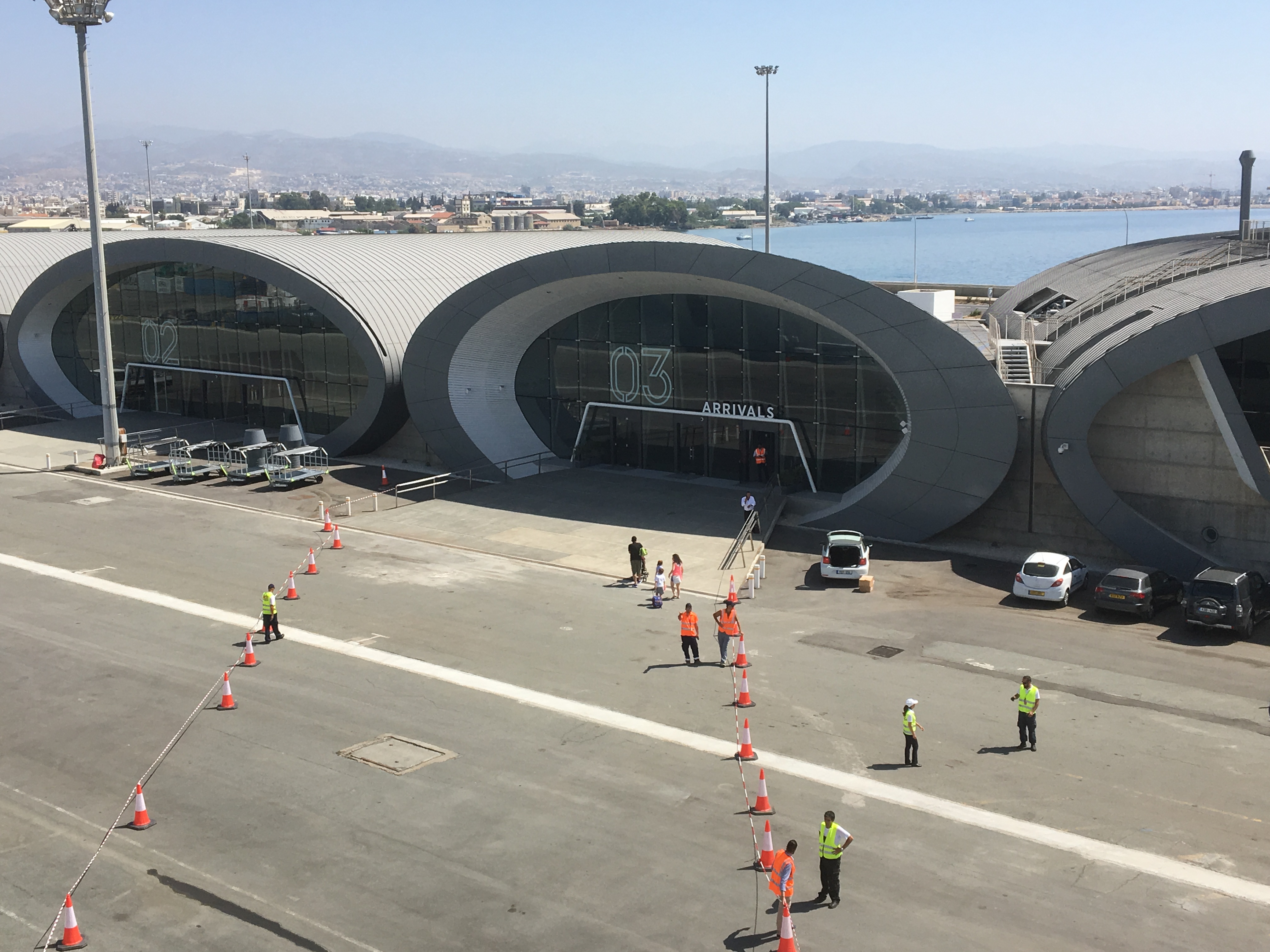 -ENDS-

Follow DP World Limassol on:
Website: www.dpworldlimassol.com
Twitter: https://twitter.com/DPWorldLimassol
LinkedIn: https://www.linkedin.com/company/dp-world-limassol
Facebook: https://www.facebook.com/DPWorldLimassol
About DP World
DP World[1] is a leading enabler of global trade and an integral part of the supply chain. We operate multiple yet related businesses – from marine and inland terminals, maritime services, logistics and ancillary services to technology-driven trade solutions.
We have a portfolio of 78 operating marine and inland terminals supported by over 50 related businesses in over 40 countries across six continents with a significant presence in both high-growth and mature markets. We aim to be essential to the bright future of global trade, ensuring everything we do has a long-lasting positive impact on economies and society.
Our dedicated team of over 36,500 employees from 103 countries cultivates long-standing relationships with governments, shipping lines, importers and exporters, communities, and many other important constituents of the global supply chain, to add value and provide quality services today and tomorrow.
Container handling is the company's core business and generates more than three quarters of its revenue. In 2016, DP World handled around 64 million TEU (twenty-foot equivalent units) across our portfolio. With its committed pipeline of developments and expansions, the current gross capacity of 84.6 million TEU is expected to rise to more than 100 million TEU by 2020, in line with market demand.
By thinking ahead, foreseeing change and innovating we aim to create the most productive, efficient and safe trade solutions globally.
About DP World Limassol
In April 2016, DP World Limassol was awarded an exclusive 25-year concession to operate the multi-purpose terminal in Limassol. At the same time, P&O Maritime – a DP World subsidiary – was awarded an exclusive 15-year concession to provide the Port of Limassol's full range of marine services.
The terminal's various activities are divided among three multi-purpose quays. These activities include break-bulk, general cargo, ro-ro and oil and gas services, in addition to the array of services involved in operating Limassol's brand-new passenger terminal. DP World Limassol also provides a stable, secure and responsibly organised environment for this major transit hub, through which cargo passes to and from destinations spread across the eastern Mediterranean.
As is the case in all locations where DP World operates, DP World Limassol forms an integral part of the local community and employs a growing workforce, regularly generating new job opportunities.