07 February 2020
DP World Limassol announces
Nawaf Abdulla as new CEO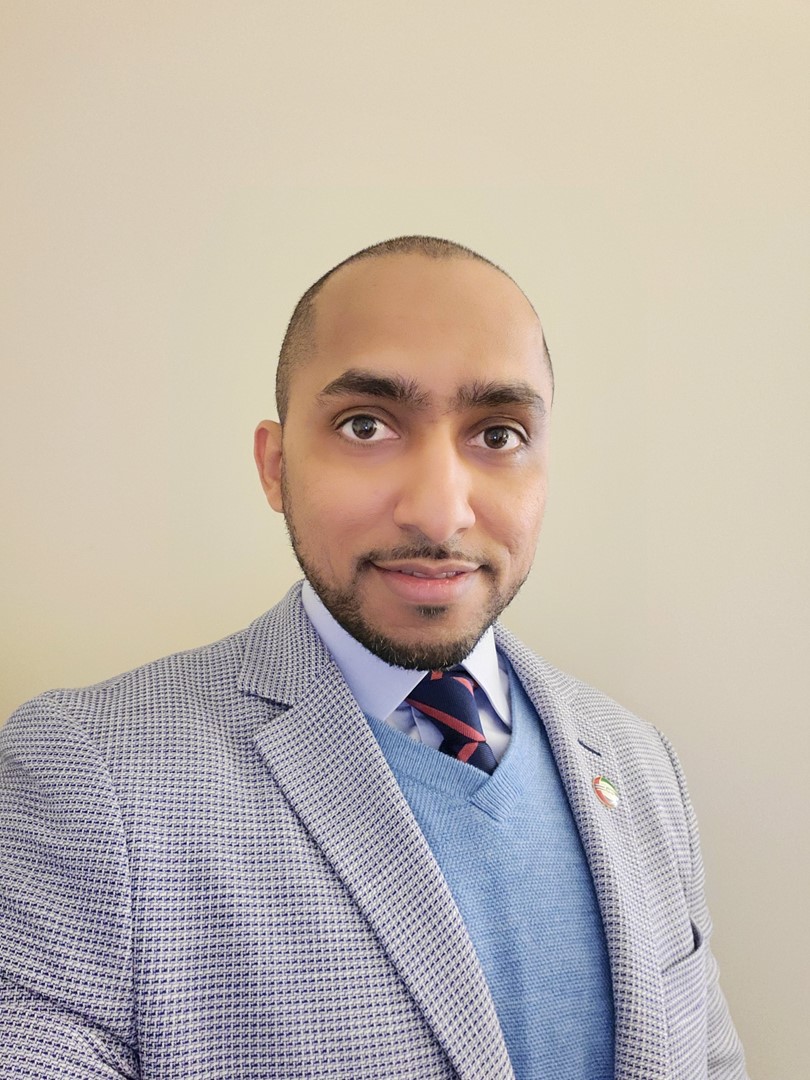 Limassol, Cyprus – 7 February 2020: DP World has appointed Mr. Nawaf Abdulla as DP World Limassol's CEO, replacing Mr. Edi Cioran, who had been serving as the company's Interim CEO since December 2019 and will resume his responsibilities of Regional Operations Director for DP World's Europe region.
The appointment of the new CEO is expected to give a new impetus to DP World Limassol's operations, as Nawaf Abdulla has extensive experience in Port Management and held key positions within DP World globally. During his time at DP World, he managed to establish strategic partnerships with important market players as well as improve the operational performance of the ports.
Mr. Nawaf Abdulla, a UAE national, has been with DP World since 1997, and has held various managerial positions within the Group. Most recently, he served as Director of Business Development at DP World Asia Pacific Region, based in Hong Kong. Mr. Abdulla has led and successfully carried out various development and expansion projects within DP World's portfolio, mainly in the UAE, Africa and Asia regions. He holds a diploma in Maritime & Port Management from the Singapore Institute of Management. His deep understanding of the sector in unique combination with many years of commercial leadership will help broaden the appeal of DP World Limassol to the market.
In statements, DP World Limassol's new CEO said: "I look forward to be working at DP World Limassol and the team here in Cyprus. I am confident that together we can bring the Limassol Port closer to its goals and particularly its aspiration to become the main port of choice in the Eastern Mediterranean". Mr. Abdulla "I am fully committed to the company's goal to secure the long-term future of the port, ensure we do all to benefit our customers and making DP World Limassol an engine of growth for the economy and the society of Cyprus", he concluded.
-ENDS-
For DP World Limassol media enquiries and images please contact:
Doros Aresti
Communications and Sustainability Officer
DP World Limassol
Tel: +357 25858701
E-mail: doros.aresti@dpworld.com
Follow DP World Limassol on:
Website: www.dpworldlimassol.com
Twitter: https://twitter.com/DPWorldLimassol
LinkedIn: https://www.linkedin.com/company/dp-world-limassol
Facebook: https://www.facebook.com/DPWorldLimassol
About DP World:
DP World is the leading enabler of global trade and an integral part of the supply chain.
We operate multiple related businesses – from marine and inland terminals, marine services, logistics and ancillary services, to technology-driven trade solutions.
Our portfolio of more than 150 operations in 46 countries across six continents gives us a significant presence both in high-growth and mature markets.
DP World's dedicated team of more than 50,000 employees from 120 countries builds enduring relationships with governments, shipping lines, importers and exporters, communities, and many other essential constituents of the global supply chain, providing quality value-added services today and tomorrow.
Container handling is the company's core business and generates more than half of its revenue. In 2018, DP World handled over 70 million TEU (Twenty-foot Equivalent Units) across our portfolio. With a pipeline of committed developments and expansions, we expect the current gross capacity of 91 million TEU to rise in line with market demand.
By thinking ahead, foreseeing change and innovating, DP World aims to create the most productive, efficient and safe trade solutions globally. We aim to be essential to the bright future of global trade, ensuring that everything we do contributes positively and sustainably to the economy and society.