31 January 2017
Press Release
29th January 2017
DP World Limassol Now Open For Business
First day goes to plan as new team takes over running of key Cyprus shipping terminal
Limassol, Cyprus: 30th January 2017: DP World has successfully started managing and operating the multi-purpose general cargo terminal at Limassol, southern Cyprus. The terminal is now renamed as 'DP World Limassol' and the management team has triggered an action plan to turn the business into a sustainable asset for the Cypriot economy with new investment being a priority.
In April 2016, DP World and its local partner, G.A.P. Vassilopoulos Group, were awarded a 25-year concession to operate the multi-purpose terminal. The consortium has entered into a concession agreement with the Government of the Republic of Cyprus.
The terminal's activities include break-bulk, general cargo, ro-ro, oil & gas, and cruise ship services.
DP World Limassol's team has been working alongside the Cyprus Port Authority to prepare for the transition from a government managed terminal into the new DP World business model. The team is now putting months of planning into action to make the terminal more reliable, safer, and productive for customers.
Charles Meaby, General Manager, DP World Limassol, said: "We are now open for business and the terminal is functioning well. The team at DP World Limassol is working very hard to ensure this period of change goes as smoothly as possible for our customers. We are all dedicated to adding value and giving a better service than ever before. We take pride in our approach and will be talking and listening to our customers to ensure they understand the progressive and incremental changes we are undertaking to make the terminal safer and more user friendly."
Mr. Meaby, continued, "The team here is amazing and has really stepped up to the challenge. Everyone is determined to deliver a better service for port users and we will continue to make improvements. We want our customers to know DP World is a global leader in the management and operations of ports and we are using our most experienced and skilled colleagues from across the group to support the local team and raise the bar for customer service. Our mission is simple, we want to create the future of Cypriot trade and make trade easier, safer and at less cost. We have now passed an important milestone on the way to making the terminal a sustainable and highly valued asset for the Cypriot economy. I would like to thank the Government, the Cyprus Ports Authority, our customers, and wider stakeholders for their support and co-operation during this period of change and we look forward to continuing to build successful relationships as we move forward together."
ENDS
Photo: DP World Limassol team now serving customers and open for business.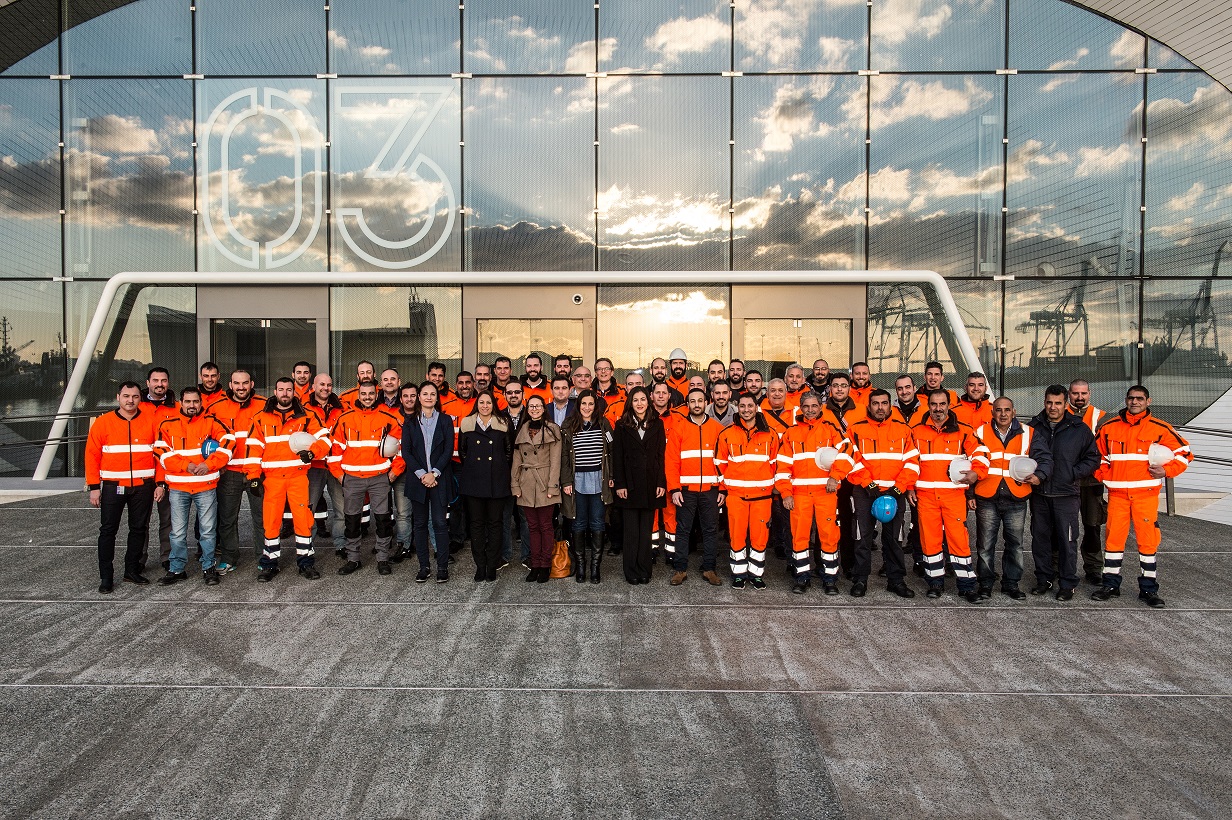 About DP World:
DP World[1] is a leading enabler of global trade and an integral part of the supply chain.
We operate multiple yet related businesses – from marine and inland terminals, maritime services, logistics and ancillary services to technology-driven trade solutions.
We have a portfolio of 77 operating marine and inland terminals supported by over 50 related businesses in 40 countries across six continents with a significant presence in both high-growth and mature markets. We aim to be essential to the bright future of global trade, ensuring everything we do has a long-lasting positive impact on economies and society.
Our dedicated team of over 37,000 employees from 110 countries cultivates long-standing relationships with governments, shipping lines, importers and exporters, communities, and many other important constituents of the global supply chain, to add value and provide quality services today and tomorrow.
Container handling is the company's core business and generates more than three quarters of its revenue. In 2015, DP World handled 61.7 million TEU (twenty-foot equivalent units) across our portfolio. With its committed pipeline of developments and expansions, the current gross capacity of 79.6 million TEU is expected to rise to more than 100 million TEU by 2020, in line with market demand.
By thinking ahead, foreseeing change and innovating we aim to create the most productive, efficient and safe trade solutions globally.